De la Sotta: the battle continues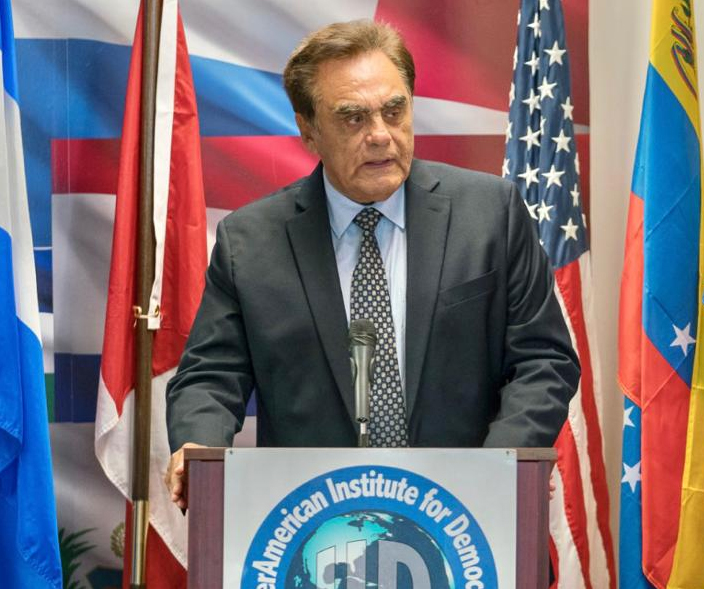 By: Luis Gonzales Posada - 16/11/2023
Share:



The country has received with relief and joy the release of the Venezuelan-Peruvian ship captain Luis Humberto de la Sotta, imprisoned for five years in gloomy dungeons of the Directorate of Military Counterintelligence (DCM) in Caracas, Venezuela.
He survived a long time of opprobrium and unlimited evil since May 18, 2018, the date he was detained at the Turiambo naval base, Aragua State, accusing him of conspiring with leader María Corina Machado to boycott the 2018 presidential elections.
A group of ruffians in military uniforms took him, hooded, to a dark and stinking cell. Reduced and alone, the Chavista executioners put his head in a plastic bag to suffocate him and beat him with padded sticks so as not to leave marks. They put Moroccans on him so tightly that they broke the skin on his wrists, then they applied electric shocks to his body and beat him mercilessly, tied to a chair.
After presenting him before the Military Court, tortured, they transferred him to 'The House of Madmen', a sinister place so dark that the inmates cannot see their hands: and they kept him that way for 32 days. From time to time the guards came in to beat him.
His case was reported by the United Nations Independent Fact-Finding Mission on Venezuela and the response of the guardians of the dictatorship was to lock him up for 12 hours, handcuffed in the 'coffin' or 'doll box', space 2 meters high by 60 centimeters wide and deep, where it is impossible to bend down or make any movement.
De la Sotta, however, resisted without giving in, but fell ill with Covid. Added to this problem were severe hypertension, liver complications and a hiatal hernia. Additionally, her kidney function was compromised and she suffered from a urinary tract infection.
A true tragedy that led him inexorably towards death, because his captors refused to transfer him to a hospital, despite the fact that he had a precautionary measure from the OAS and another from the UN Mission for forced disappearances.
Faced with this dramatic situation, her sister Molly, an admirable, brave, talented woman, asked the governments of Vizcarra, Sagasti and Castillo for help, but the response was an ominous silence. Foreign Ministers Cesar Landa and Óscar Maúrtua did not even respond to the pleas of the Navy officer's elderly mother requesting that our embassy or consulate in Caracas arrange to transfer him to a hospital.
The newspapers protested, as did the Ombudsman's Office, the Parliament's Human Rights Commission and numerous citizens who signed public statements. This story of terror, of sadism typical of totalitarian regimes, has ended with her release, largely because former Foreign Minister Ana Cecilia Gervasi intervened with vigor.
Without a doubt, the diplomat Gervasi belongs to the House of Torre Tagle and her predecessors to the House of Sarratea, where they bartered principles for well-paid political embassies.
With the release of Sotta, however, only one episode has been won in the long struggle that we must face so that Venezuela can get rid of a corrupt and genocidal government, a battle that must continue with the immediate release of 260 political prisoners.
Published in Spanish by elreporte.pe Wednesday November 15, 2023
«The opinions published herein are the sole responsibility of its author».